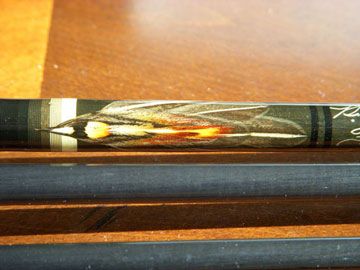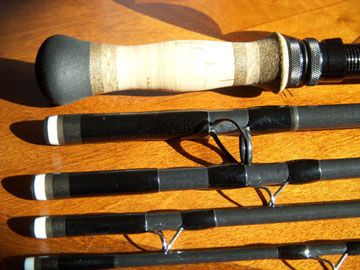 Comments:
Outstanding R.B. Meiser 12'6" 5pc Highlander Spey Rod. Standard build in excellent condition with original owners name inscribed. This 12'6" 350 to 550 grained rod is a transitional tool suitable not only for large Trout but for Salmon and Steelhead in the 3 to 12 pound range.

A light-duty two handed rod that will have the ability to carry 100 more grains than the S2H12634 series rod. This advantage gives the rod ability to punch with more authority into mid-day winds, carry bigger bugs, defeat larger game fish, and still allow minimal graphite for an enjoyable day on the water.

Includes bag and aluminum tube.